Yesterday Versus Rank Index (VRI). Update daily at 8:00am (PT) / 12:00am (UTC+8)
Versus Rank Index (VRI) is used to describe the overall score change of players in a rank.
Number in brackets () is personal score changes. E.g. (+2.0) means an average increase of 2 points per player.
VRI is NOT equal to the sum of the scores of all players in a class.
This project is made possible by tgrcode team.
Your privacy is protected. Jokerm.com will not share this data with third-party company. You may read Privacy Policy for more information.
Support My Projects 支持我的项目
[6YMM] Aperture Testing Facility 13Y-T9P-XMF
Single Player
Welcome to Aperture Laboratory, where we holistically test... holes!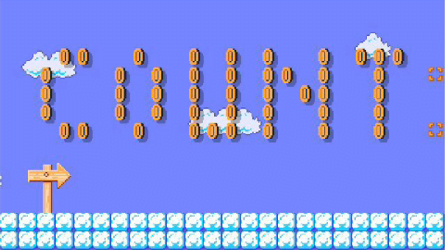 Count them! 1 C81-F62-KRF
Multiplayer Versus
Count required items/animals within ? blocks. 计算 ?砖块中要求的物品/动物数量。
*Remark: My first map 制作的首张地图
Sorry Link, it's MARIO maker 2T4-1M9-M4G
Multiplayer Versus
Link is good, but this is Super MARIO Maker.
Winter Travel (Easy) N2Q-QKV-LSF
Multiplayer Versus
Run with care
UP! 1 (w Winner Music) N0M-WB9-T0H
Multiplayer Versus
Go to the top. (Winner Music: FF3 Victory)
Please leave your comments: